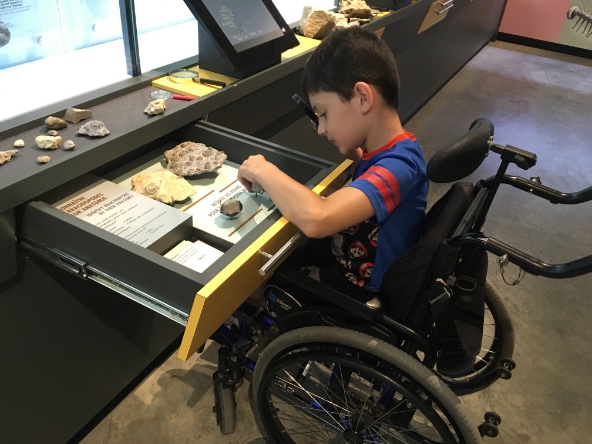 This exhibit lats between
30 and 45 minutes
Animation, video,
handling, identification,
observation and more!
Interested in this exhibit?
Check our rates and contact us!
Life within
the rock
« With each discovery,
the world of fossils will unfold before you »
Dive into the fascinating universe of fossils from the Témiscamingue region and from around the world! You'll learn about surprising creatures that lived on Earth hundreds of millions of years ago.
Strange sculptures
Squid, coral, and trilobite fossils...
Claws and shells
Dinosaur claws and eggs
Hominid skulls
And more!
You can learn...
Fossilisation
The geology behind fossil conservation
The evolution from the first life forms to Homo Sapiens